Solar cover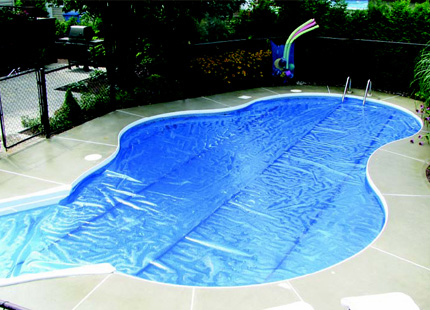 All of our products are only available at your pool retail stores.
Dimensions
Cut round for above ground pool and square for oval and in ground pool.
Description
Bubble: extrusion method eliminates delamitation.
Hot air sealing of 1" width, for a solid joint.
Pack in a reusable polypropylene bag for storage.
Characteristics
Top-quality polyethylene
Only 100% new material
Better transparency
Long-lasting
Fabrication method
Plastic bubble on line extrusion method
Sealed four feet wide
Best technology available
Completely automated
Unique in North America
Best durability
Advantages
Keeps the water temperature warmer
Reduces evaporation of water
Reduces considerably evaporation of chemicals
Benefits
Decrease the costs of chemicals
Decrease the costs of electricity to warm the water
Extend swimming season
Warranty
According to specifications